Twenty youth members of the Young Marines youth organization are traveling from across the country to New York City on March 8 12, 2014, to participate in a conference held held by the United Nations Office of the Commission on the Status of Women.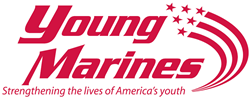 Washington, D.C. (PRWEB) March 06, 2014
Twenty youth members of the Young Marines youth organization ten boys and ten girls – are traveling from across the nation to New York City on March 8 12, 2014, to participate in a conference held by the United Nations Office of the Commission on the Status of Women (CSW) in New York City.
The following Young Marines will attend:


YM Pfc. Daniel Ford, Southern Oregon YM, OR
YM MGySgt. Beth Abzun, Southland YM, CA
YM LCpl. Brittany Handy, Seaford YM, DE
YM SgtMaj. Blake DeWeese, Oregon Cascade YM, OR
YM LCpl. Sarah Garvis, Orlando Devil Dogs YM, FL
YM LCpl. Gabrielle Ridenour, Rogue Valley YM, OR
YM Cpl. Justin Giasson, Knoxville YM, TN
YM GySgt. Felix Pasto , San Diego YM, CA
YM MSgt. Kayla Hall, Trinity Valley YM, TX
YM MGySgt. Brent MacLeod, Macomb County YM, MI
YM SSgt. Hannah, Brittany PFC Bruce Carter YM, FL
YM SSgt. Joseph Tippit, Lt. A. Bonnyman YM, TN
YM MGySgt Emily Kidwell, Milton Lewis YM, FL
YM MGySgt Nathan Baker, Metro Atlanta YM, GA
YM GySgt. Cassidy Bagwell, Midwest Central YM, OH
YM MGySgt. Alex Loria, Col. Wesley Fox YM, VA
YM SSgt. Meghan Jones, Manassas YM, VA
YM MSgt. Joseph Ambs, Carroll County YM, MD

Random LinkMedia AD Link involving pINnacLe SPorTs :
pINnacLe SPorTs
YM SSgt. Rhiannon Gisegh, East Valley YM, AZ
YM MGySgt. Jacob Piotrowski, Ashtabula County YM, OH
Adults accompanying the young delegates are Joe Bles, inspector general of the Young Marines, and adult volunteers Linda and John Gionet and Robin Hood.
The theme for the 2014 conference is: Challenges and Achievements in the Implementation of the Millennium Development Goals for Women and Girls.
The Young Marines youth members are delegates for an event called Consolation Day on Sunday, March 9, at The Great Hall, Cooper Union, 7 East Seventh St., New York. It is the traditional day-long event welcoming new delegates to the conference. All 20 Young Marines are registered as voting delegates.
As delegates, the participating Young Marines are given an opportunity to learn about real world problems that affect literally half the human population on the planet.
This is the 12th year the Young Marines have been invited to the annual conference, said Mike Kessler, national executive director and CEO of the Young Marines. Judging by past conferences, its a thrilling experience for the 20 youth members. They will not soon forget it.
The actual working conference lasts for two weeks and is attended by United Nations non-governmental adult delegates from all over the world. At the end of the conference, a document is prepared for Ban Ki-moon, the eighth Secretary General of the United Nations, for distribution to all member nations.
The Secretary-General pressed successfully for the creation of UN Women, a major new agency that consolidates the UNs work in this area. His advocacy for womens rights and gender equality also has included his campaign titled, "UNiTE to End Violence against Women."
In addition to the UN event, the Young Marines will visit cultural sights of New York City such as the Empire State Building, Times Square and Freedom Plaza.
The Young Marines is a national non-profit 501c(3) youth education and service program for boys and girls, age eight through the completion of high school. The Young Marines promotes the mental, moral and physical development of its members. The program focuses on teaching the values of leadership, teamwork and self-discipline so its members can live and promote a healthy, drug-free lifestyle.
Since the Young Marines humble beginnings in 1959 with one unit and a handful of boys, the organization has grown to over 300 units with 12,000 youth and 3,000 adult volunteers in 46 states, the District of Columbia, Japan and affiliates in a host of other countries.
For more information, visit the official website at: http://www.YoungMarines.com.